Hayward Lake Estates
Discover Large home lots nestled in a nature setting!
Extremely private for homeowners. The Hayward Lake Estates, features 8 Lots with luxury homes and suites. Handcrafted nature's beauty complemented by private balconies and spacious surroundings, creating a romantic setting for a truly luxurious stay. Many of these luxury rooms and suites either surround an inviting rooftop terrace that overlooks the beautiful Hayward Lake and it's nearby hillside.
Hayward Lake Estates Lot Value
This is Not an Offering for Sale (Lot registration expected Sept 2020)

• This is a 14-acre Subdivision
• It is zoned RS7s, This zoning allows for a home and a Carriage house
• This is a secure gated development
• There are shrub boulevards on the front of the subdivision and the road to provide privacy to each home owner and to increase the " Hayward Lake Estates" aesthetics.
• This is 8 bare land strata lot development
• We are centred between 5 recreational lakes; Hayward, Stave, Rolley, Wonnock and Silvermere e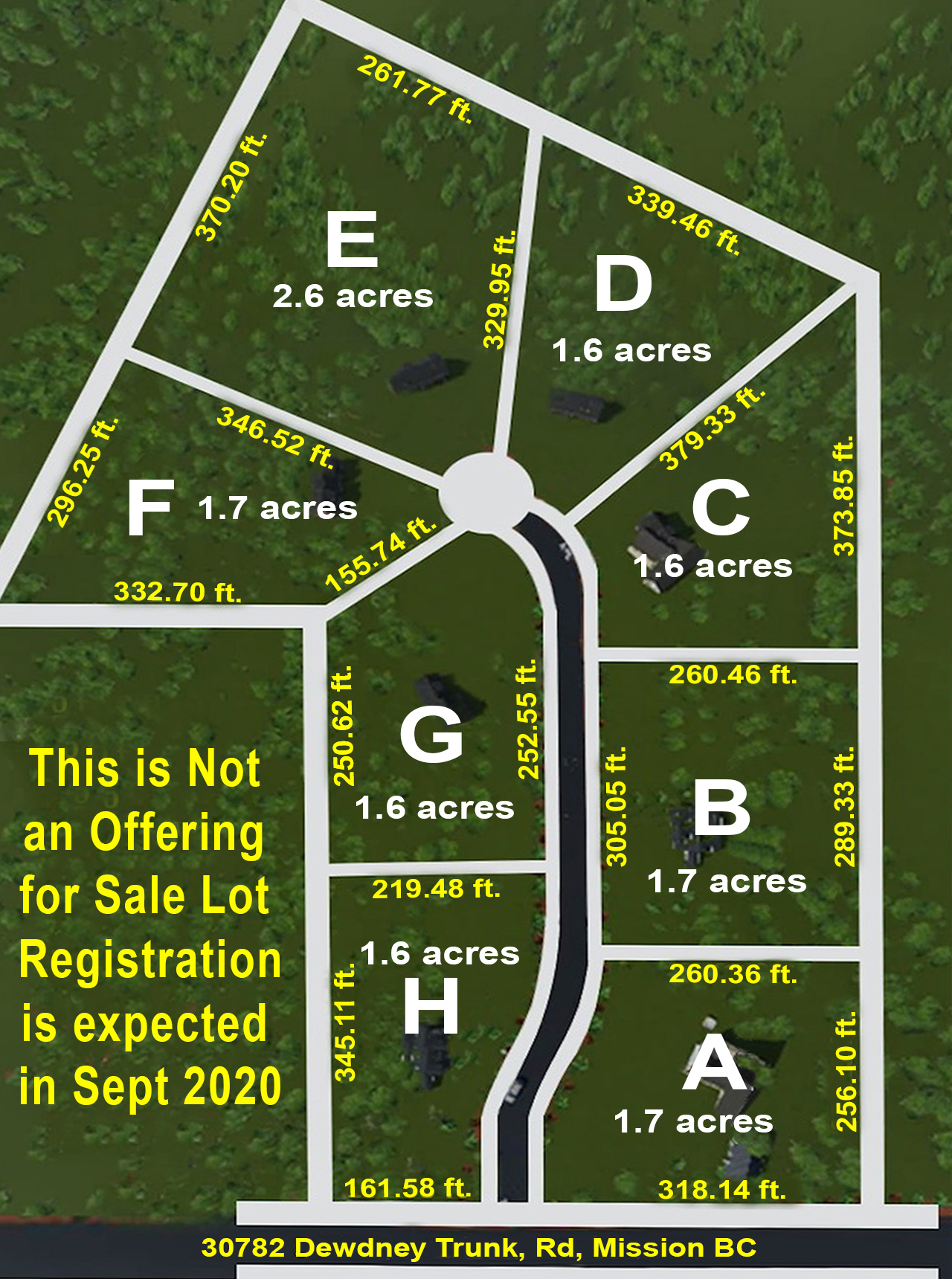 Hayward Lake Estates